On-page SEO is making sure Google can find your web pages so they can show them in the search results. It also involves having relevant, detailed, and useful content to the search phrases you're trying to show up for.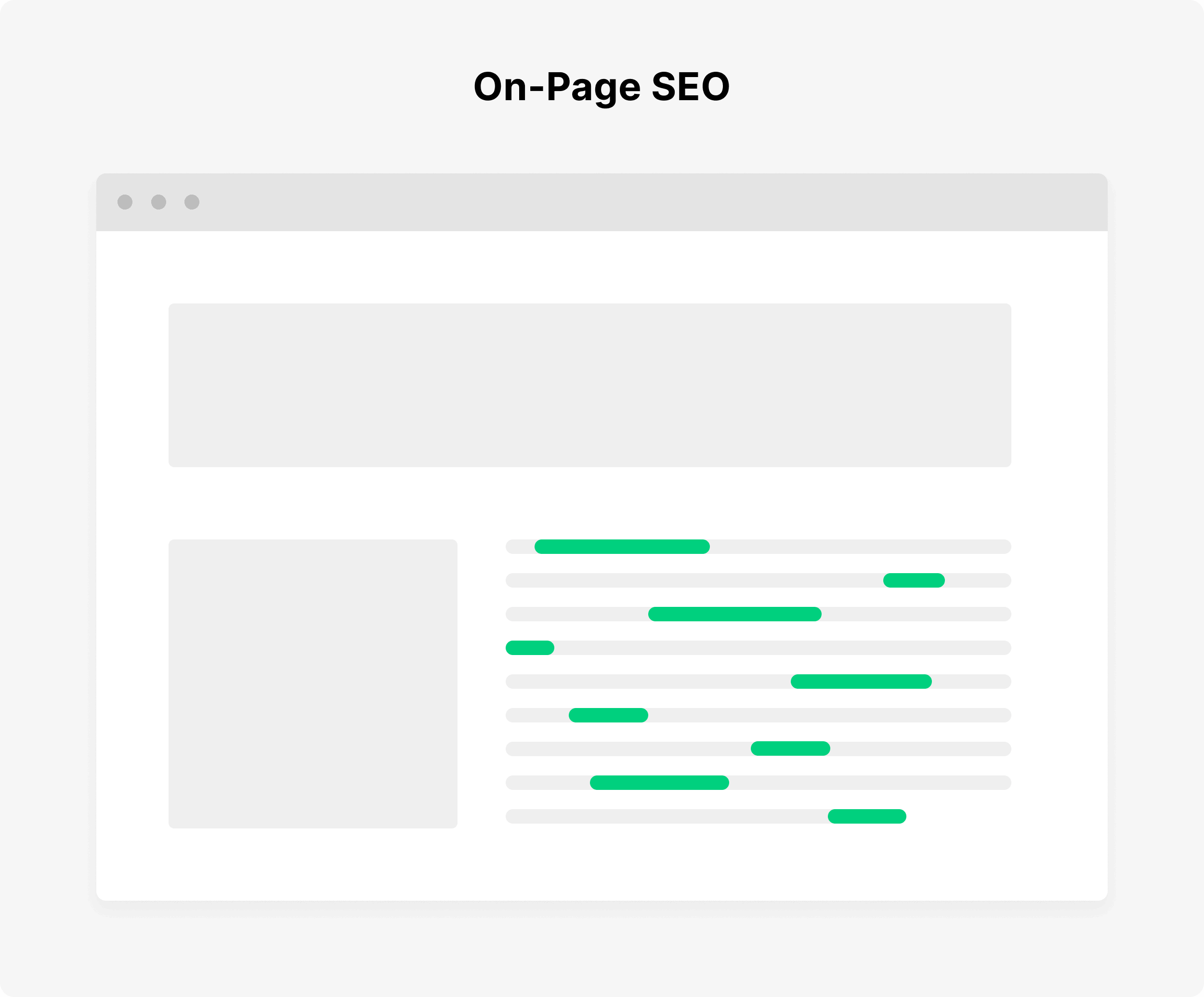 Specifically, Google scans your page for specific words and phrases.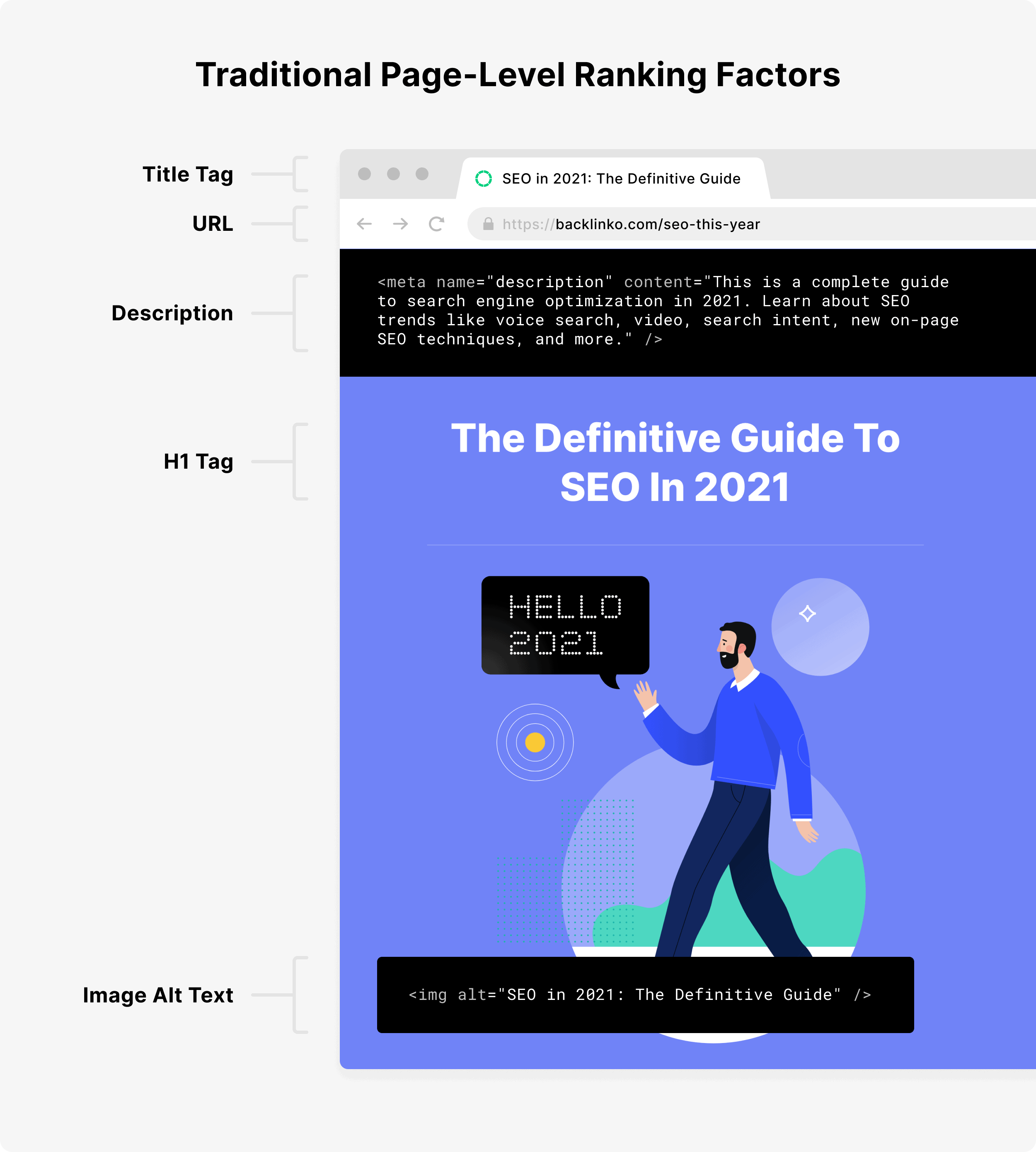 And when it sees the same term over and over again, Google says: "This page must be about this keyword!".
That's why it's important to use your target keyword on your page… without going overboard.
(More on that later.)
For now, let's cover how to optimize your site's on-page SEO.
Install Yoast
If your site runs on WordPress, I highly recommend using the Yoast SEO plugin.
No, Yoast isn't a magic button that will automatically optimize your site.
But Yoast makes it easy to set up your page's title and description tag.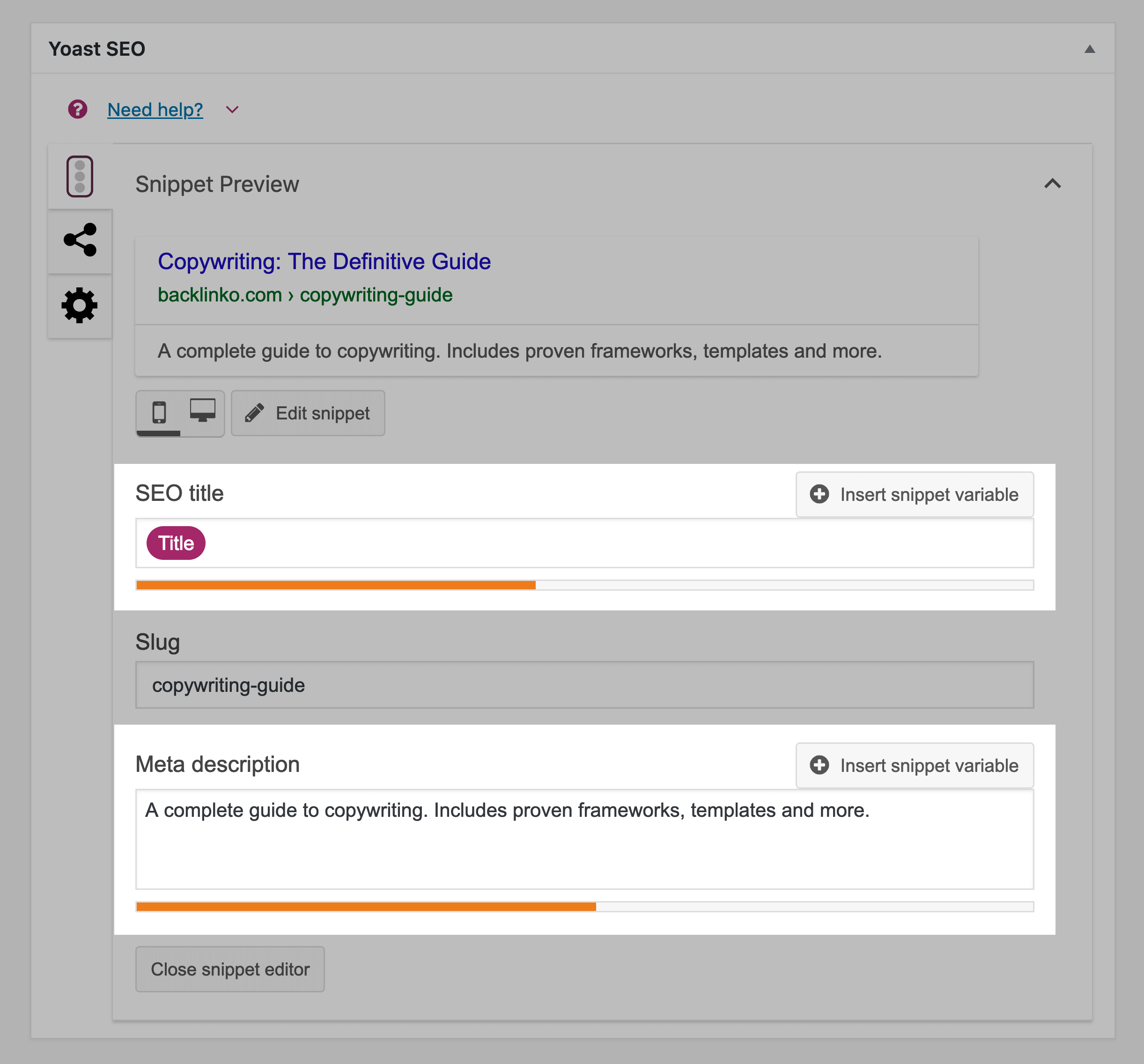 It also has a ton of other features to help optimize your site as a whole.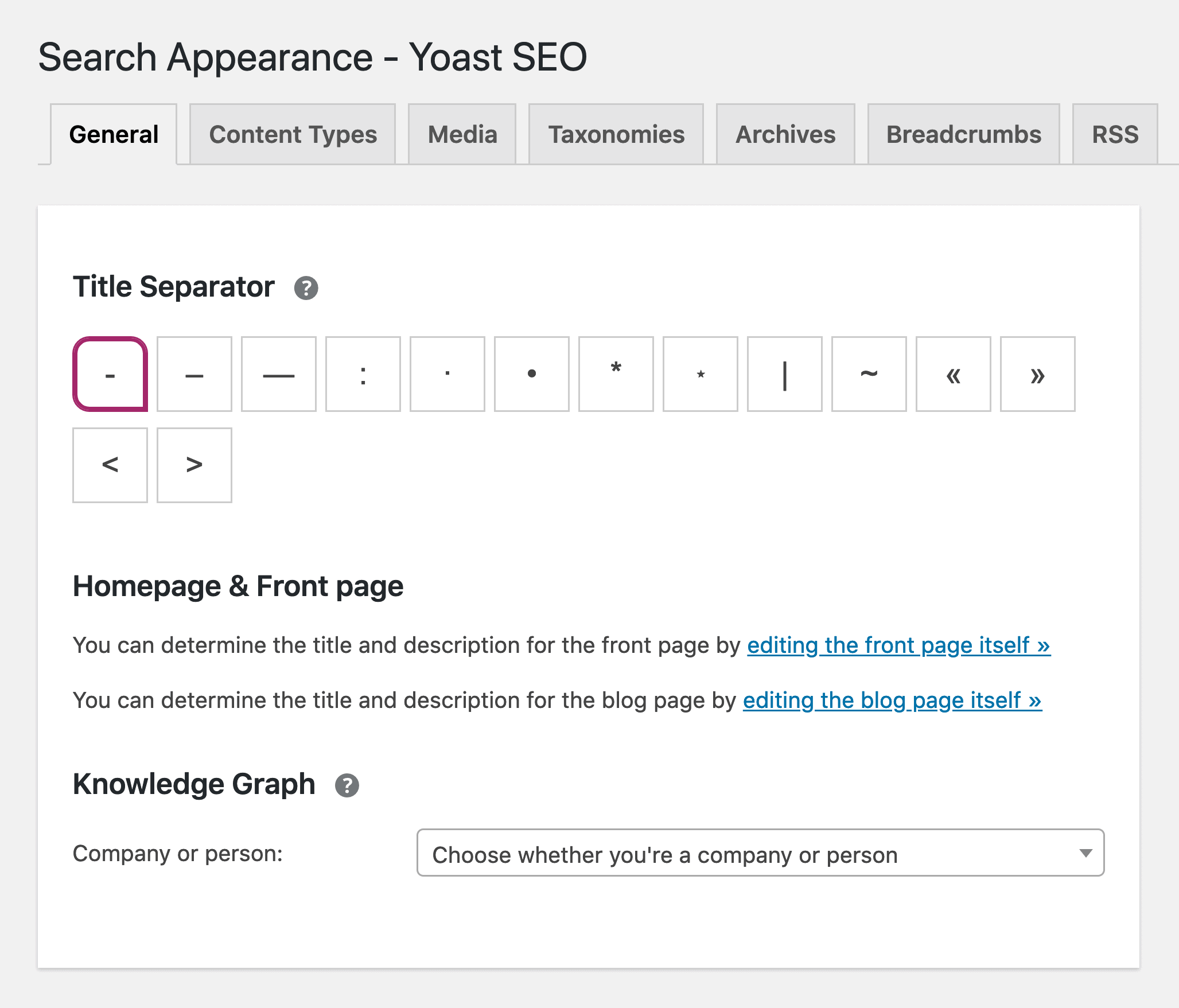 If your site runs on another platform (like Shopify or Wix), they're bundled with SEO features that Yoast has.
Use Your Keyword In Your Title Tag
The #1 rule of on-page SEO is this:
Use your keyword in your title tag.
Why is this important?
Well, when it comes to on-page optimization, your title tag is the most important part of your page.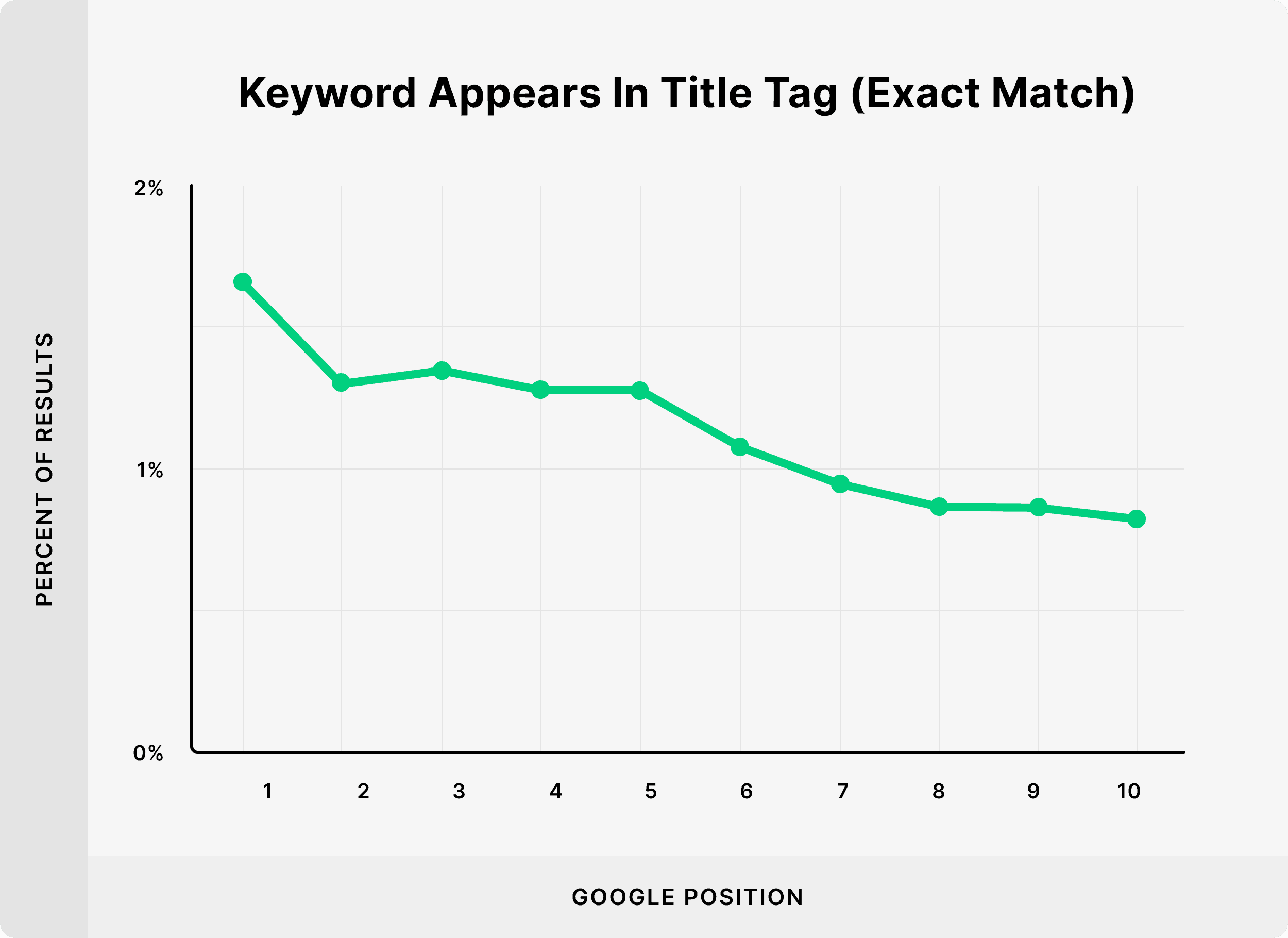 Think about it this way:
Your title tag summarizes what your page is all about. And when you use your keyword in your title tag, it tells Google that your page is about that keyword.
For example, I published this list of 17 SEO tips a while back.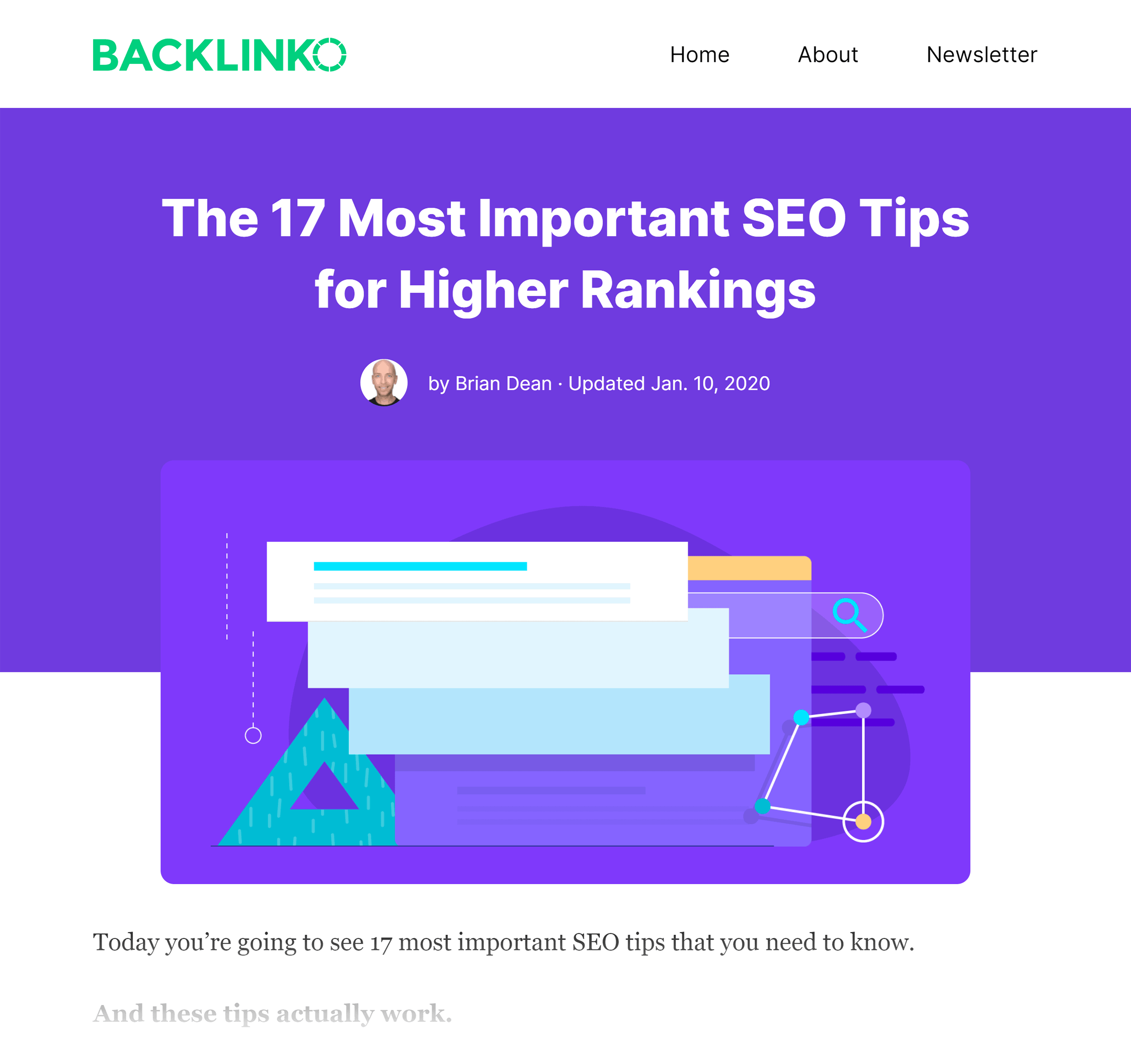 And my target keyword for that page is: "SEO Tips".
This is why I made sure to include that exact keyword in my title tag:

Optimize Your Meta Description For Clicks
Your meta description isn't nearly as important as your title tag.
In fact, Google has said that they don't pay much attention to your description (or meta keywords).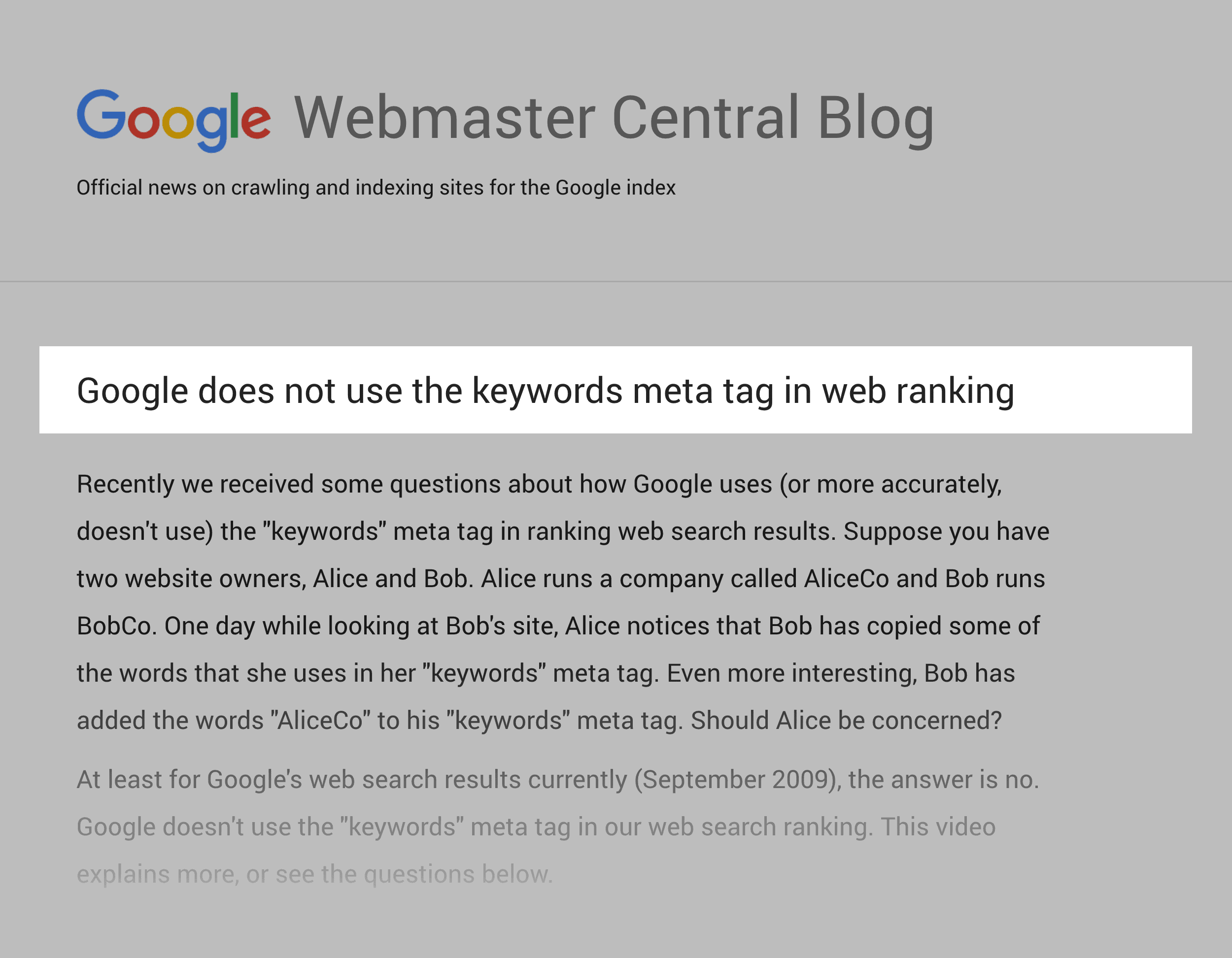 So why should you bother creating a description?
Because people use your description to figure out whether or not to click on your result.
For example, check out this description from an important page from my site: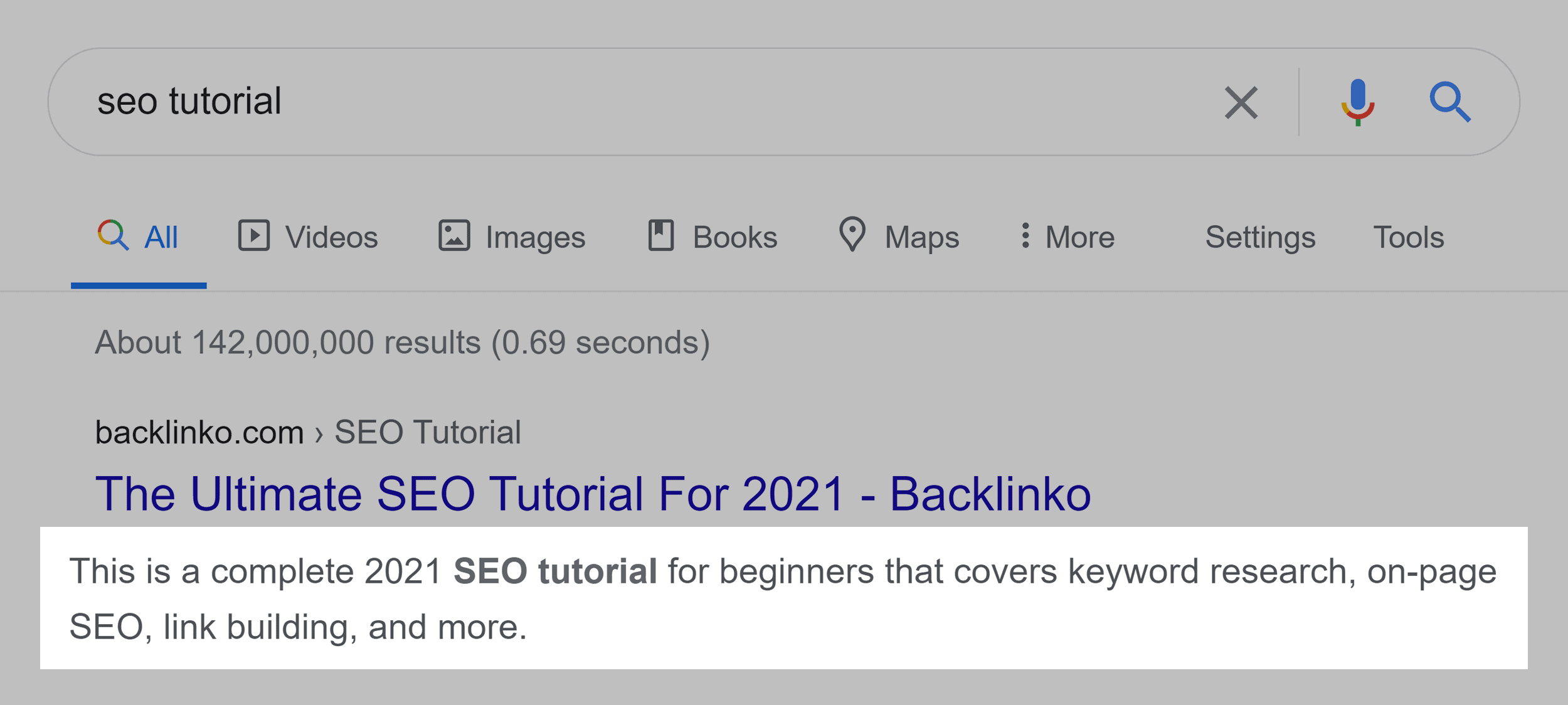 See how I really sell my content? That enticing description "steals" clicks from the sites ranking above me. Which (obviously) brings in more traffic to my site.
Pro Tip: Use your main keyword in your description. When someone searches for that term, Google will bold your keyword… which helps your site stand out even more in the SERPs.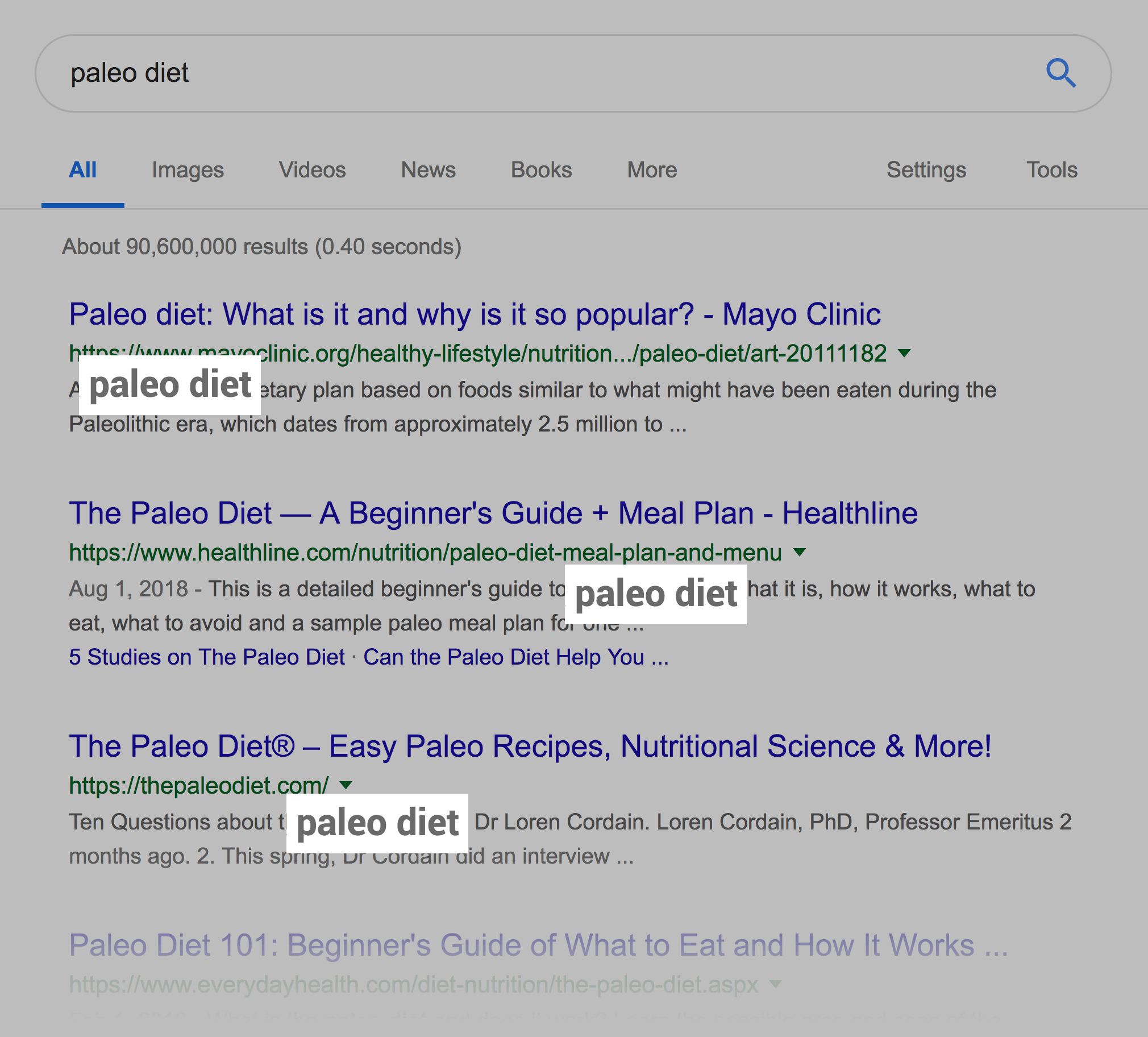 Use Keywords In Your Content
Next, you want to include your keyword on your page a few times.
That way, Google will be confident that your page is really about that topic.
For example, for the SEO tips post I mentioned earlier, you can see that I include that keyword in the first 150 words: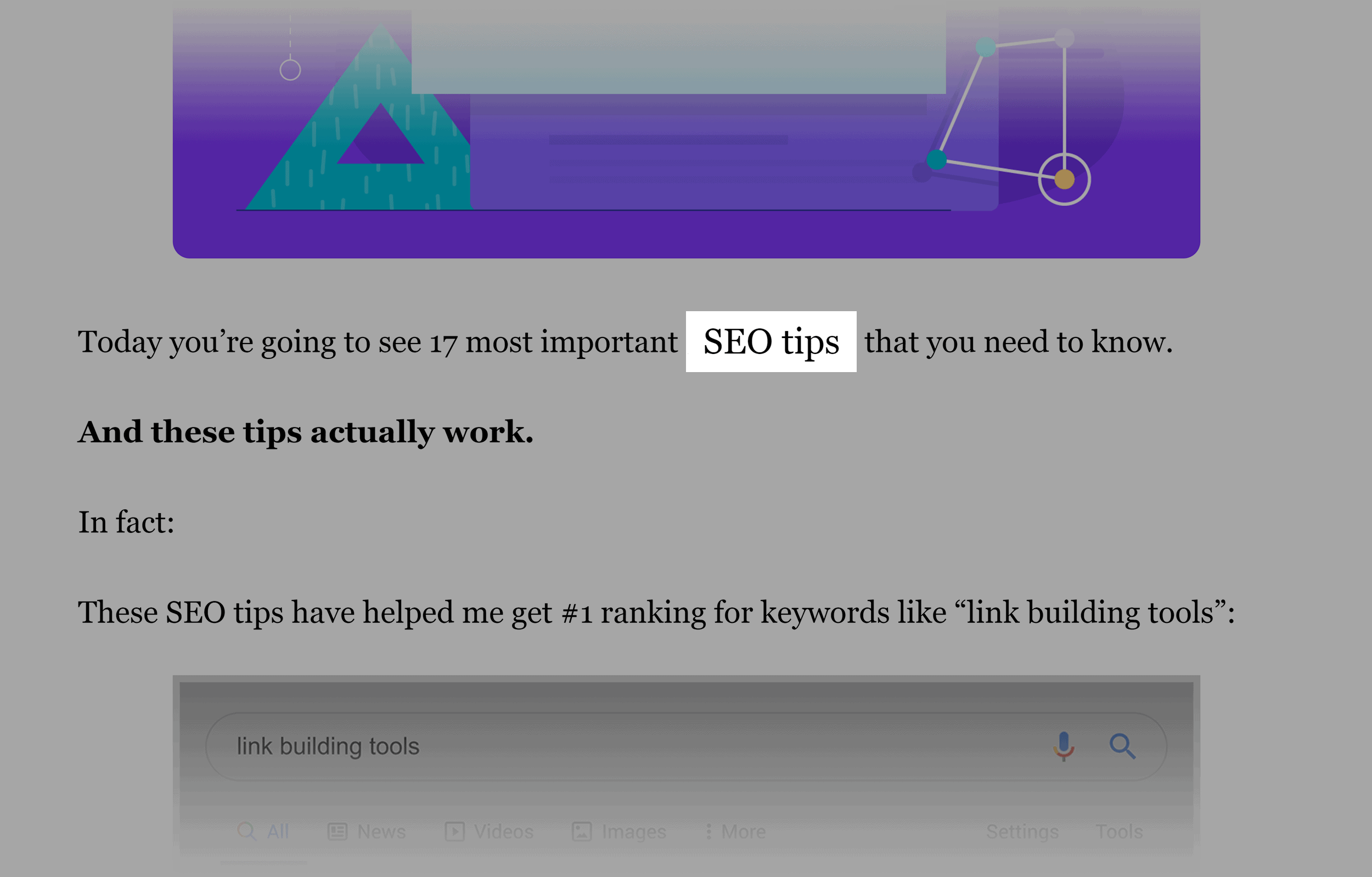 I also sprinkled that keyword a few times throughout the content.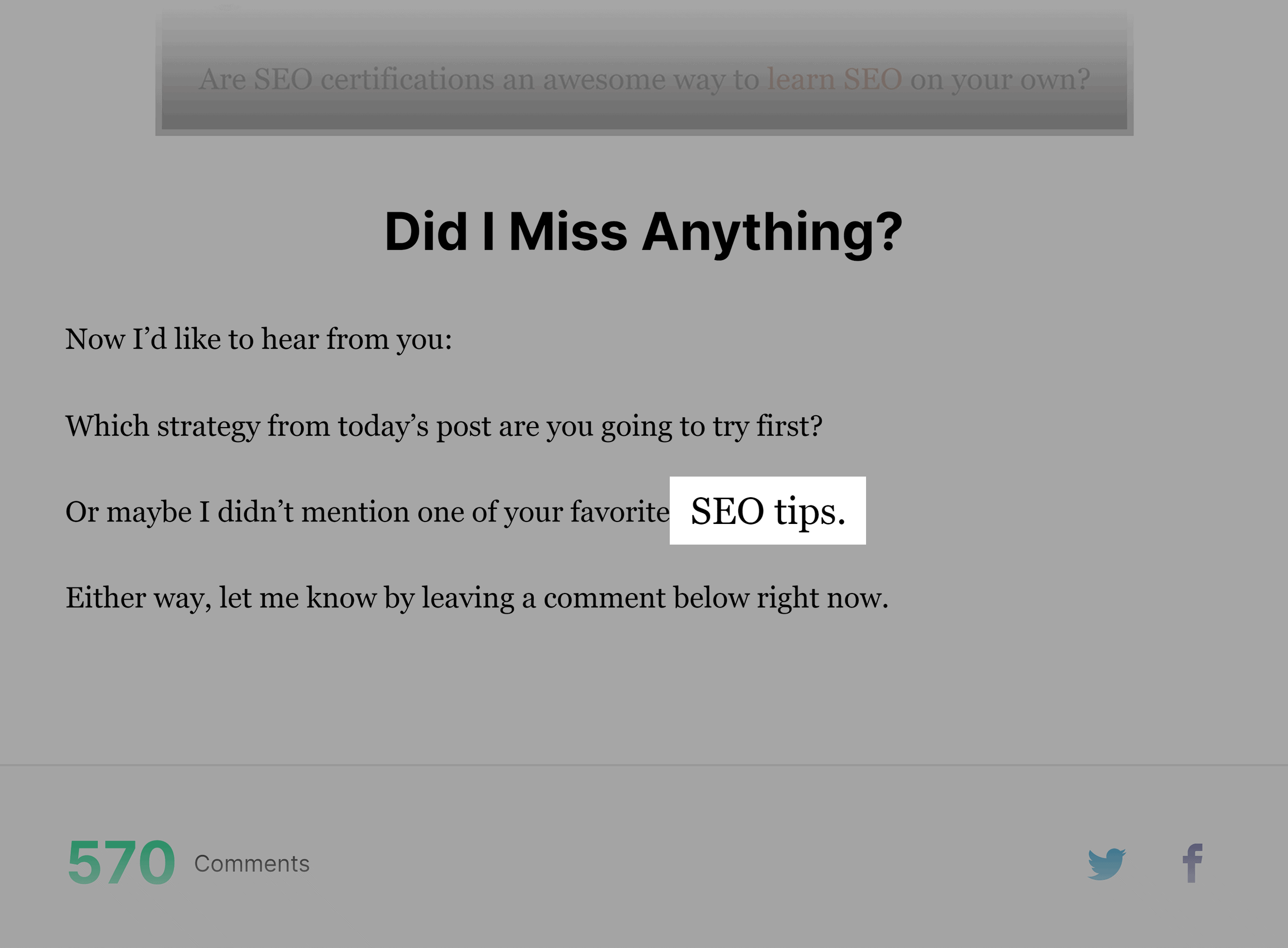 In total, I used my main keyword 6 times in my content. And considering that my content is over 3,000 words, that's not a very high keyword density. But it's enough for Google to get the gist of what my content is about.
One thing to note is that you don't want to go overboard and use your keyword 100x on every page. That's a black hat SEO strategy called "keyword stuffing", which can get your site penalized.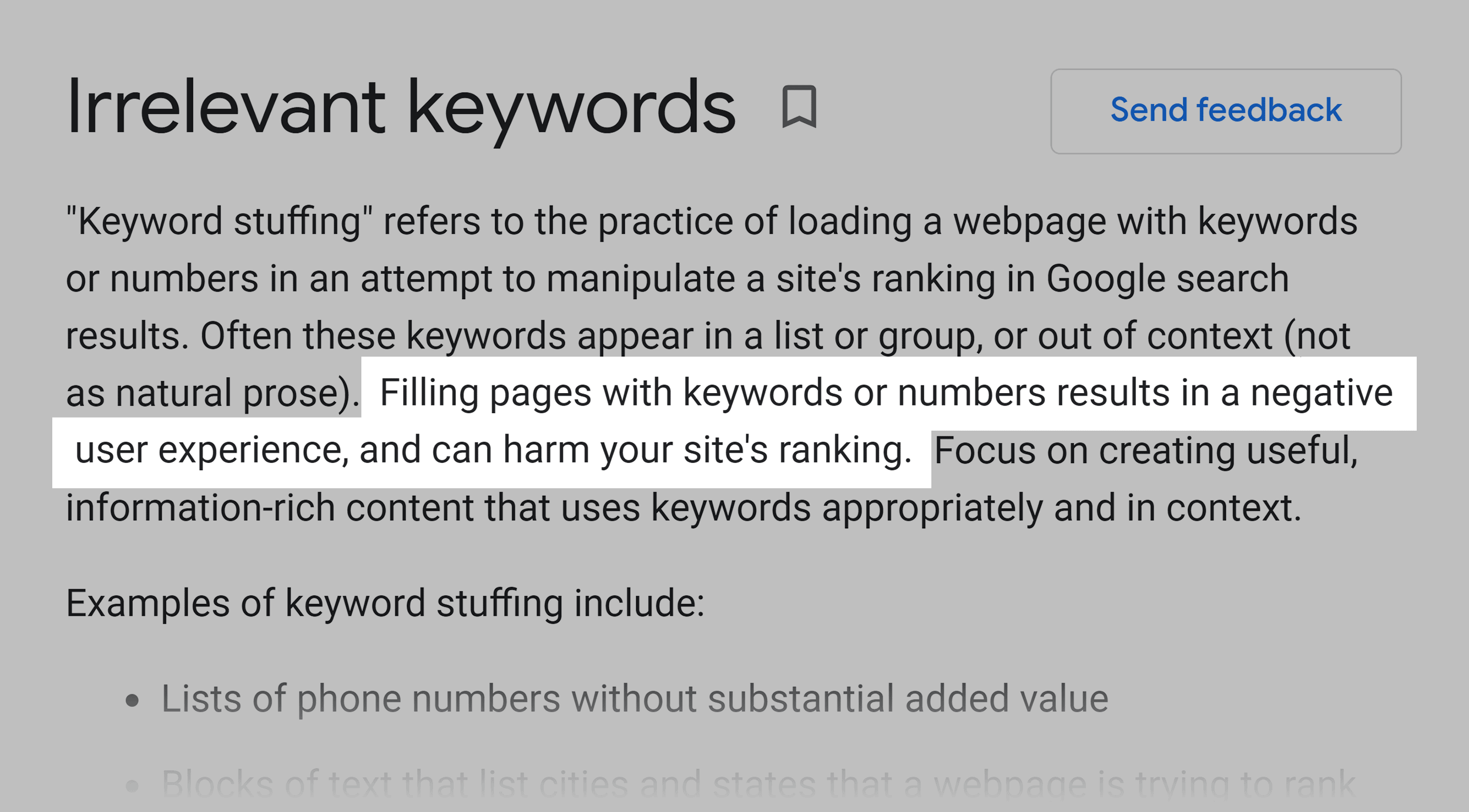 Bottom line? Include your main keyword on your page a handful of times. It's no big deal if you go a little over or under that amount. But if you intentionally stuff keywords in your content, you're actually doing more harm than good.
Use Synonyms and Variations
Make sure to use synonyms and variations of your target keyword throughout your content.
This can help your single page for dozens of different keywords.
For example, check out this post from my site.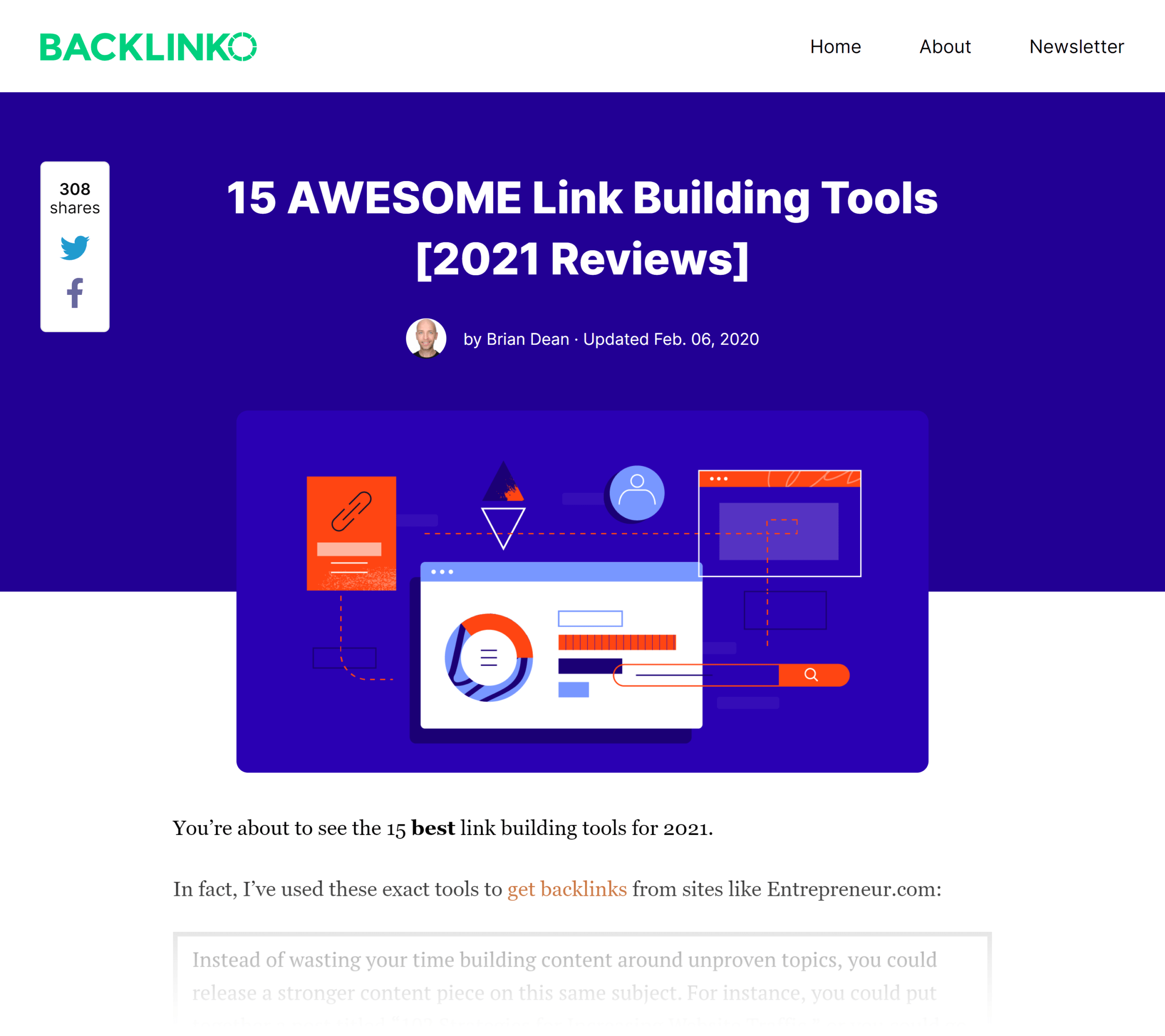 Because I include my keyword in my title tag and throughout my content, it's no surprise that I rank in the top 3 for that term: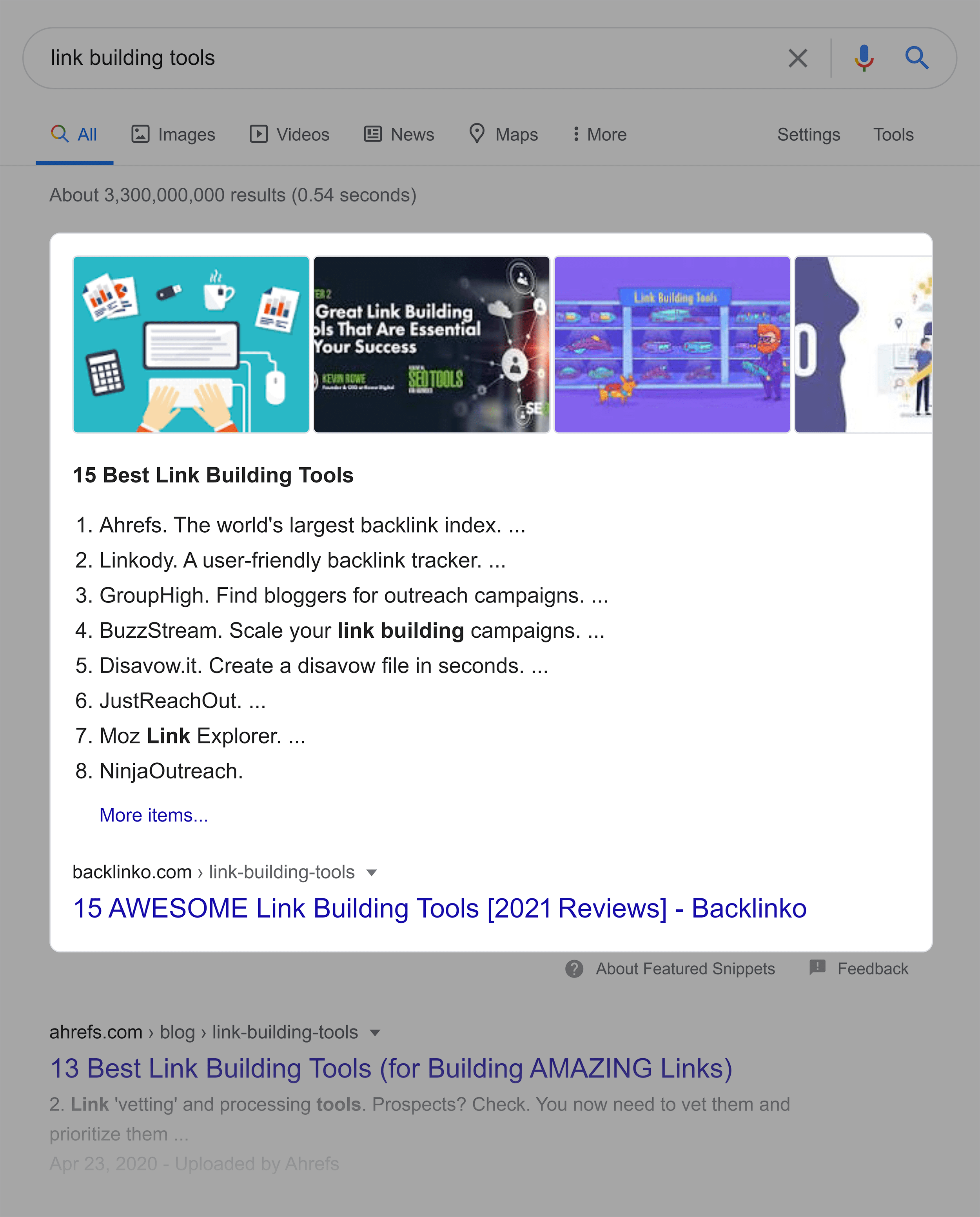 But I also include lots of variations of my keyword… along with what are known as "LSI Keywords".
(LSI keywords are basically terms that are closely related to my main keyword.)
For example, I include LSI keywords like "outreach tools" and "backlink analysis" in the post.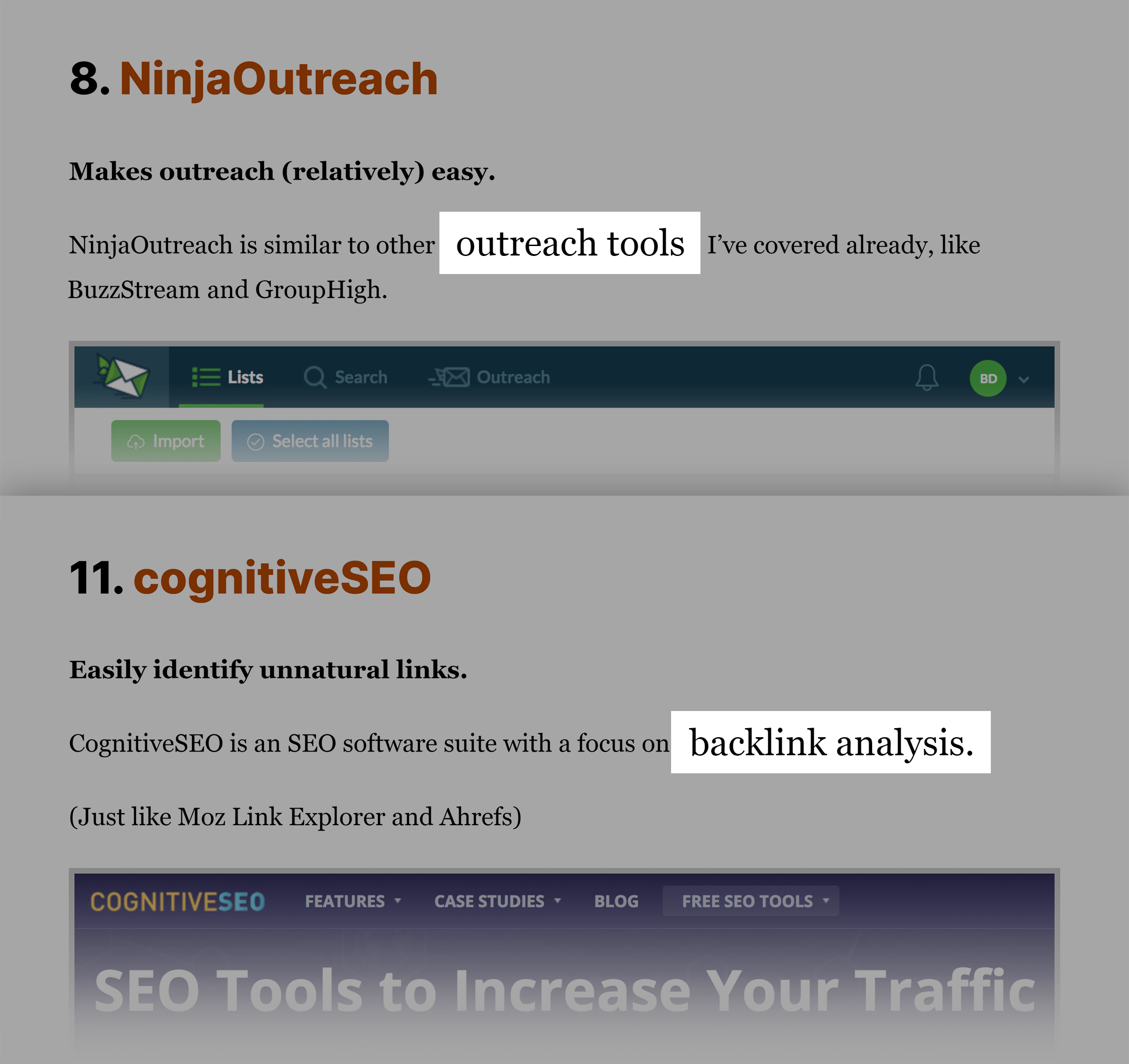 How about another example?
Let's say you just published an article that's optimized around the keyword: "digital marketing tips".
Well, you'd want to use variations of that term in your content like:
Internet marketing tips
Blogging tips
Beginner marketing tips
Pro Tip: Find find variations of your keyword in Google and Bing Suggest. Just type your keyword into the search bar and check out the suggestions.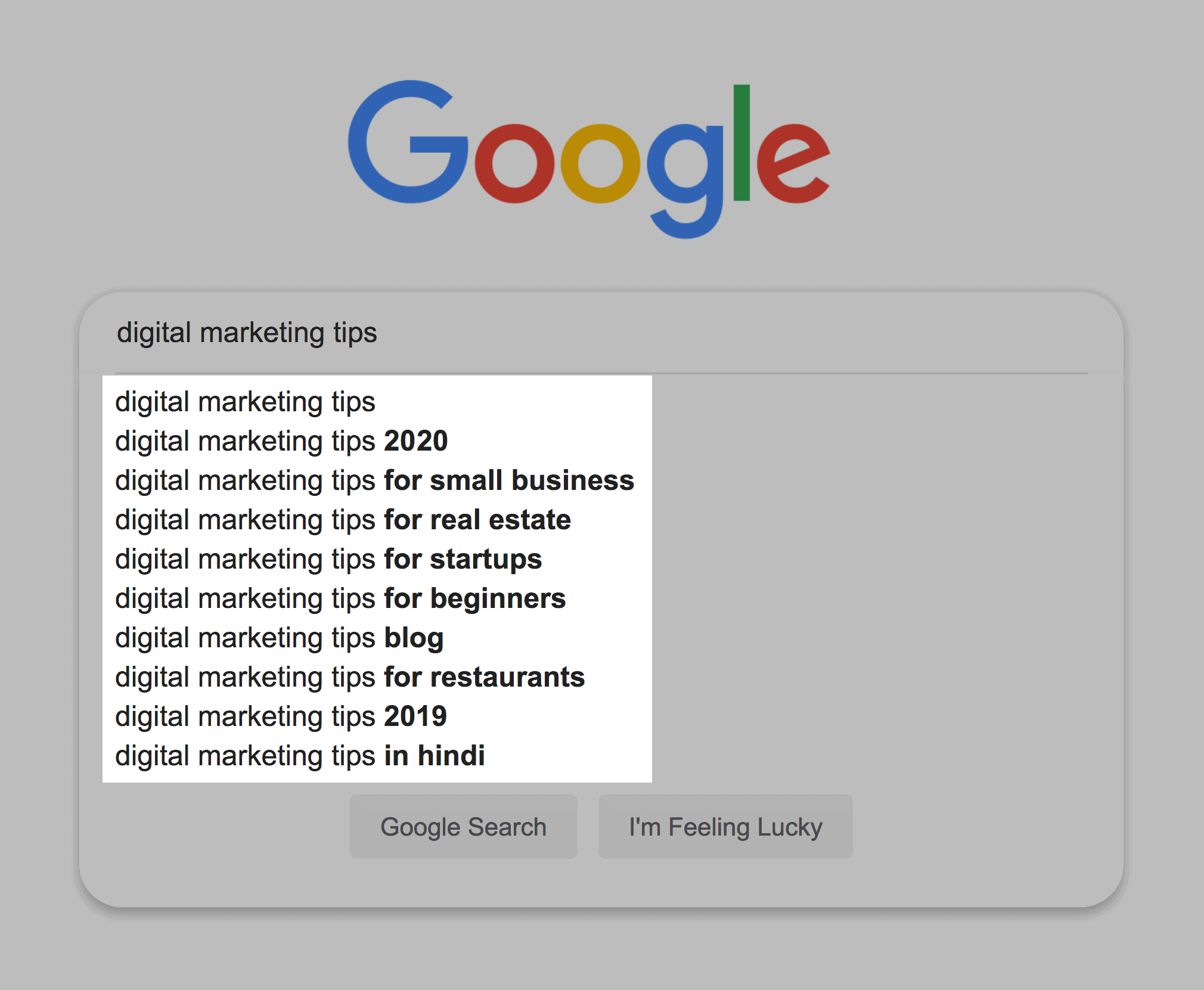 See any that make sense for your content? Use 'em!
Optimize Images
Unlike a text-based article, search engines have a hard time understanding what's inside of an image.
So they rely on your image's filename, alt text and title to figure out what an image actually is.
And if you run a site with lots of images, image SEO is SUPER important. Otherwise, Google will have a hard time understanding what's on your page.
With that, here's how to optimize your images:
First, give your image a descriptive filename. For example, check out this screenshot of the number of comments one of our guides got.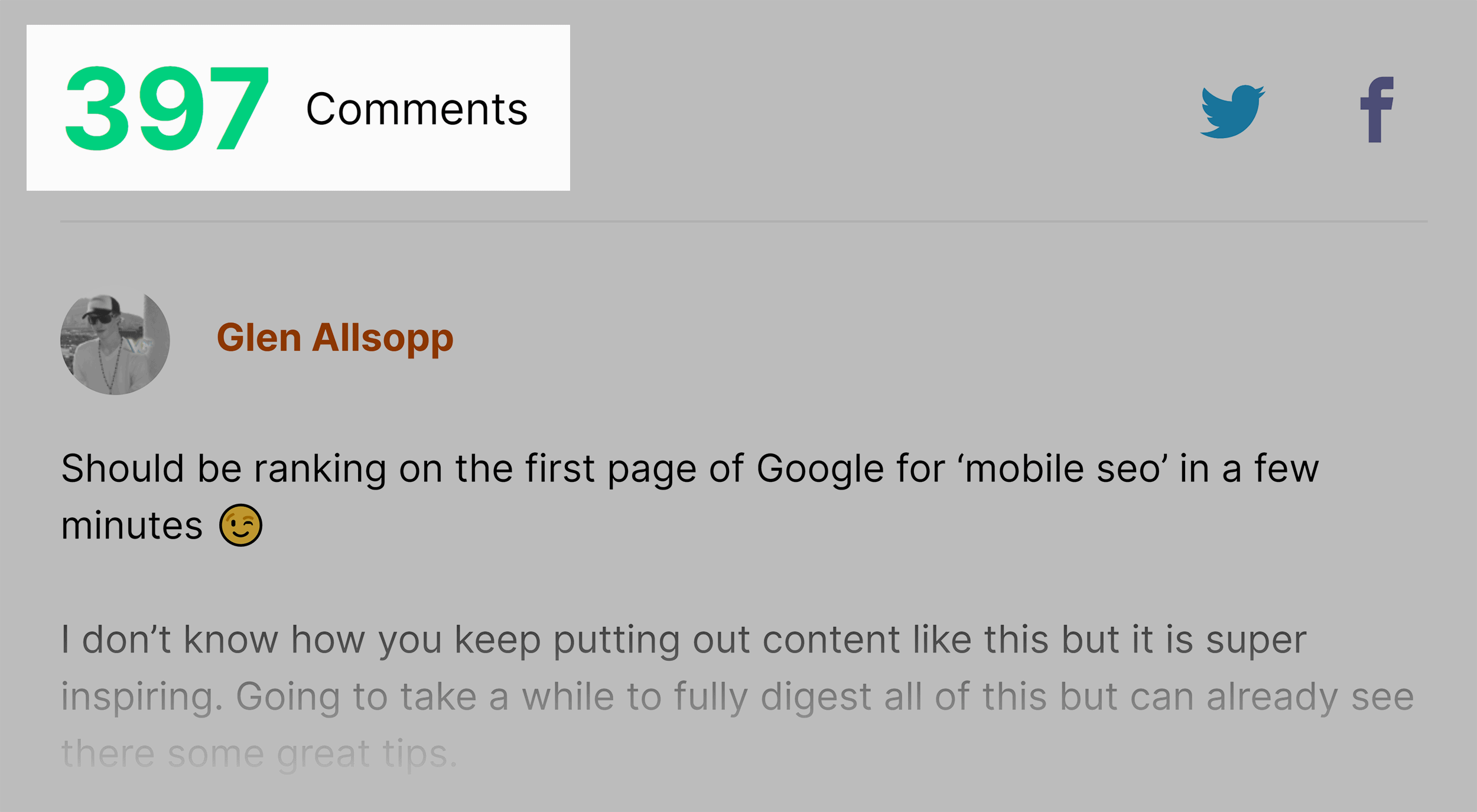 We used the filename: mobile-seo-guide-comments.png.
Simple.
Next, use an image alt text that describes your image.

Finally, give your image a title. I wouldn't sweat this step as much. I just copy and paste my alt text here.
User Experience
You can have a webpage that's optimized PERFECTLY for SEO.
But if it looks like this?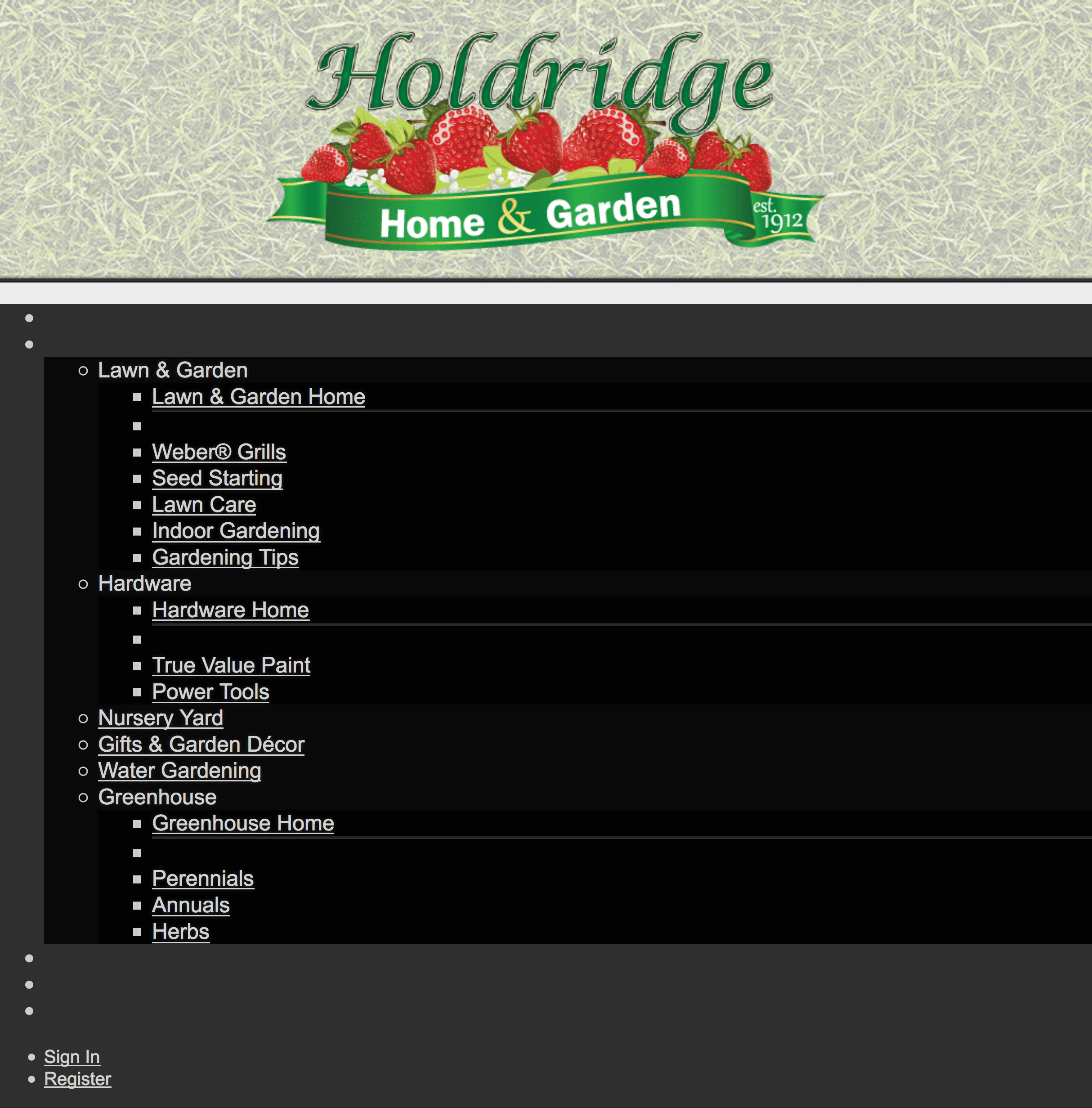 It's not going to rank for very long.
Even though User Experience is subjective (which makes it hard for major search engines like Google, Bing and Yahoo to measure), it does indirectly impact your SEO.
After all, if your site is hard to use, people aren't going to share it. And without links and shares, your chances of ranking in Google are pretty much zero.
If you want to learn more about UX, this guide is a great starting point.
Content Quality
You've probably heard that "high-quality content" is important.
And it is.
The thing is though like I talked about earlier, high-quality content isn't enough.
For your content to rank in 2021, it needs to be nothing short of AMAZING.
It also needs to meet the needs of the people that search for your target keyword.
For example, check out this step-by-step SEO audit checklist on my blog.