It's no secret that SEO and content are closely linked.
In general, the better content you put out there, the higher you'll rank. It's (obviously) not that simple. But it's a good rule of thumb to follow as you write content for SEO.
With that, here are more details on how to create SEO-friendly content.
Creating Content for Product and Service Pages
Content for product and service pages should still be high-quality. But that doesn't mean that you want your product pages to read like blog posts.
In fact, the main goal of your product pages should be to convert browsers into leads and customers. That's why you want your product pages to focus on the features and benefits that your product offers.
For example, look at the Baremetics homepage.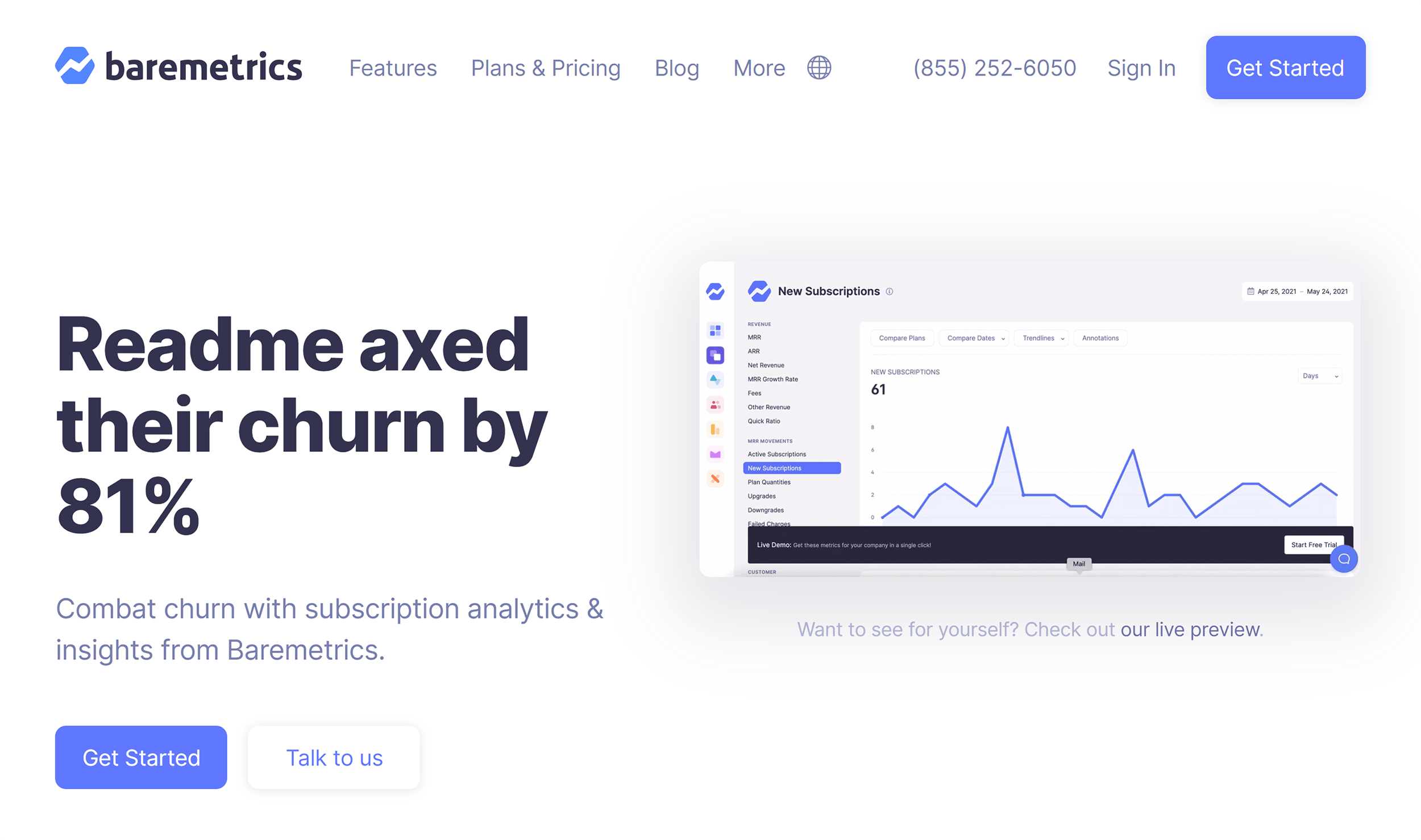 In many ways, even though this isn't a blog post or article, it's still high-quality content. As you can see, the well-designed page and outlines key product features.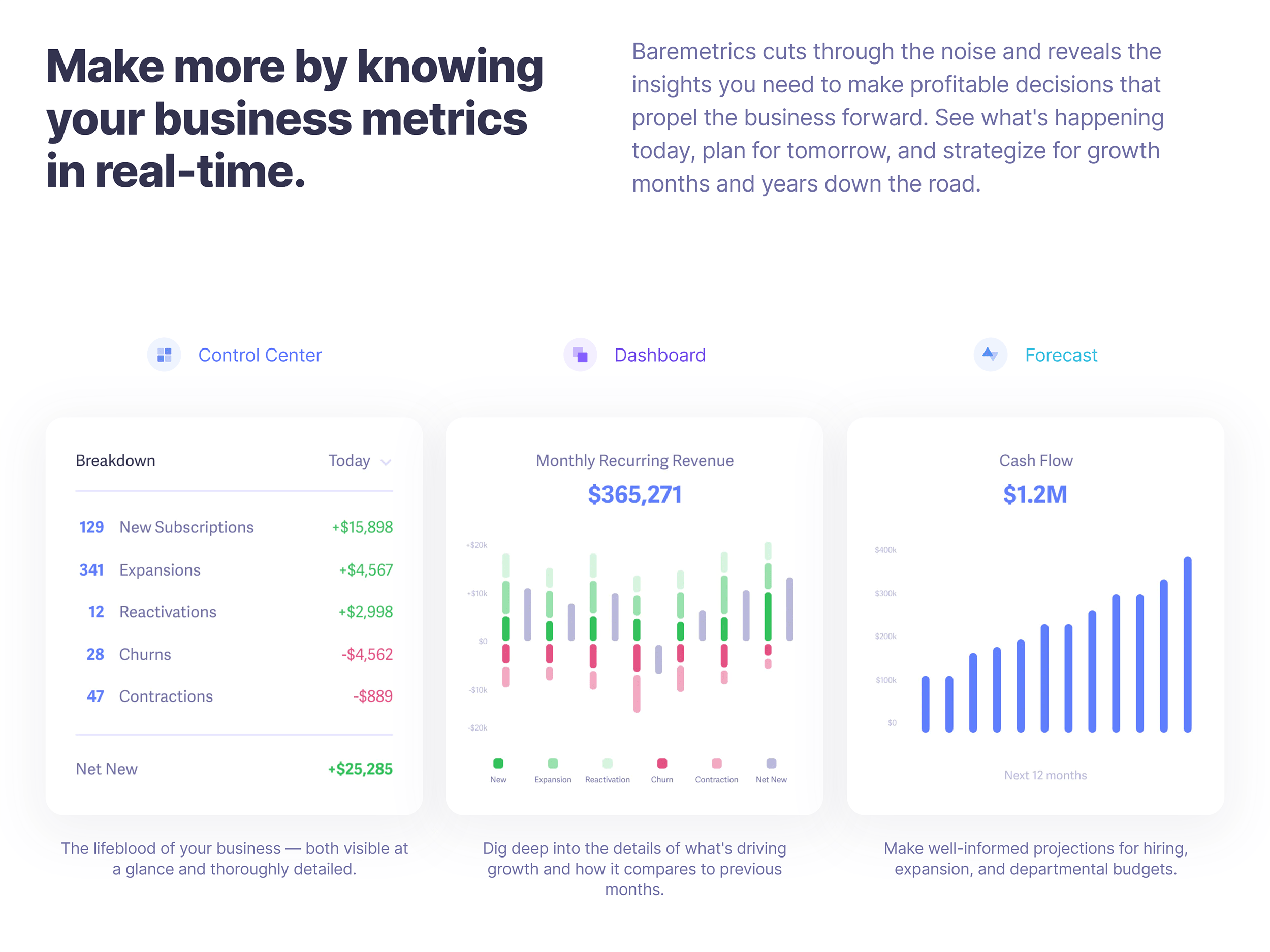 So someone searching for a Product Keyword like "revenue forecasting software" would get a lot of value from this page… even though the main goal of the page is to get you to sign up for a trial.
Bottom line? Make your product page content as helpful as possible. But don't forget that conversions should be your #1 goal.
Creating High-Quality Blog Content
When most people say things like "content is king", they're talking about the type of insanely useful content that gets published on blogs.
(In other words: not content that you'd find on most product and services pages.)
And there's no doubt that producing awesome content can help improve your Google rankings.
In fact, HubSpot found that businesses that publish content on a regular basis get 350% more traffic than those that don't put as much effort into their content marketing.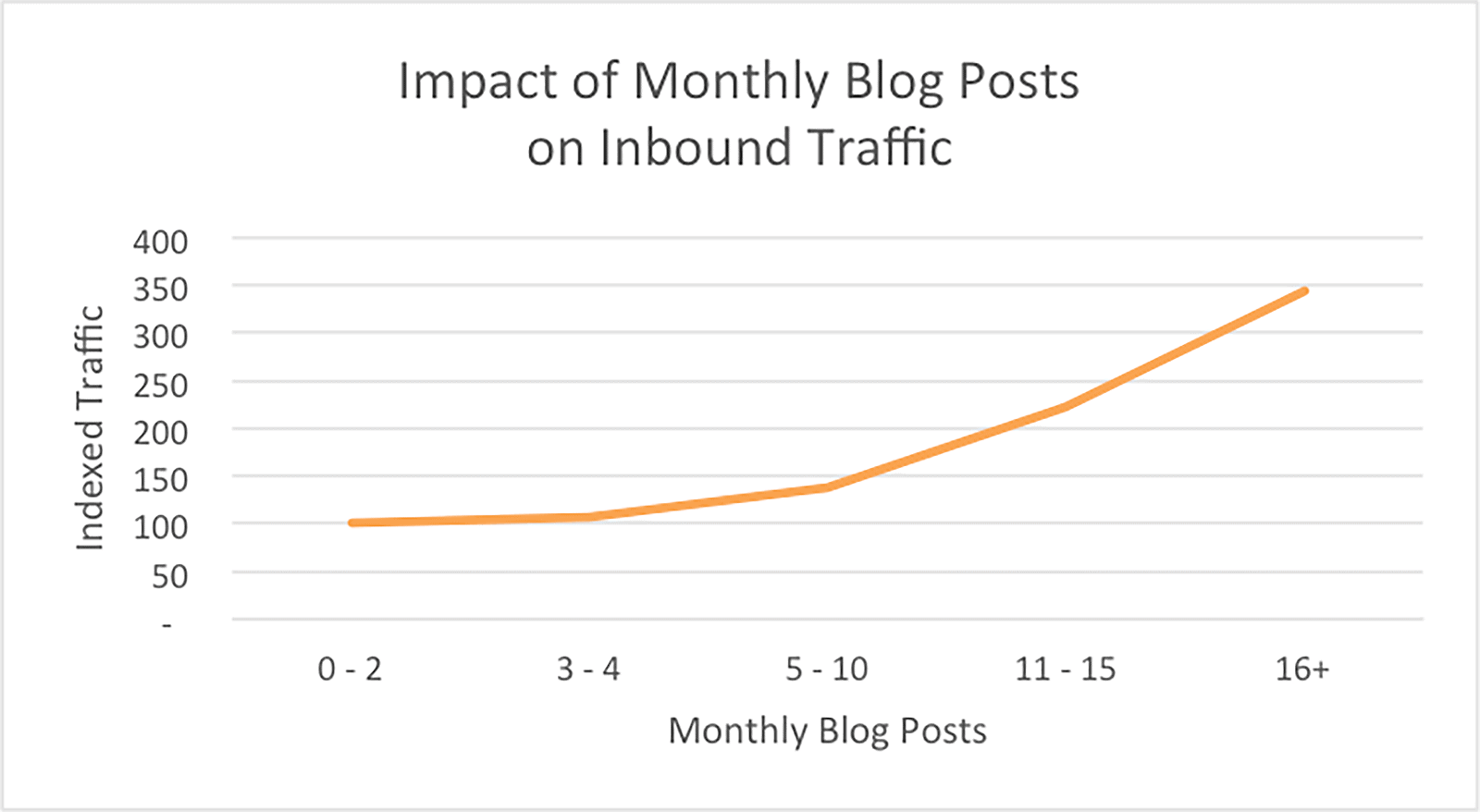 I'm living proof that this approach works.
Thanks to a commitment to publishing high-quality content, my site gets 553,682 search engines visitors every month: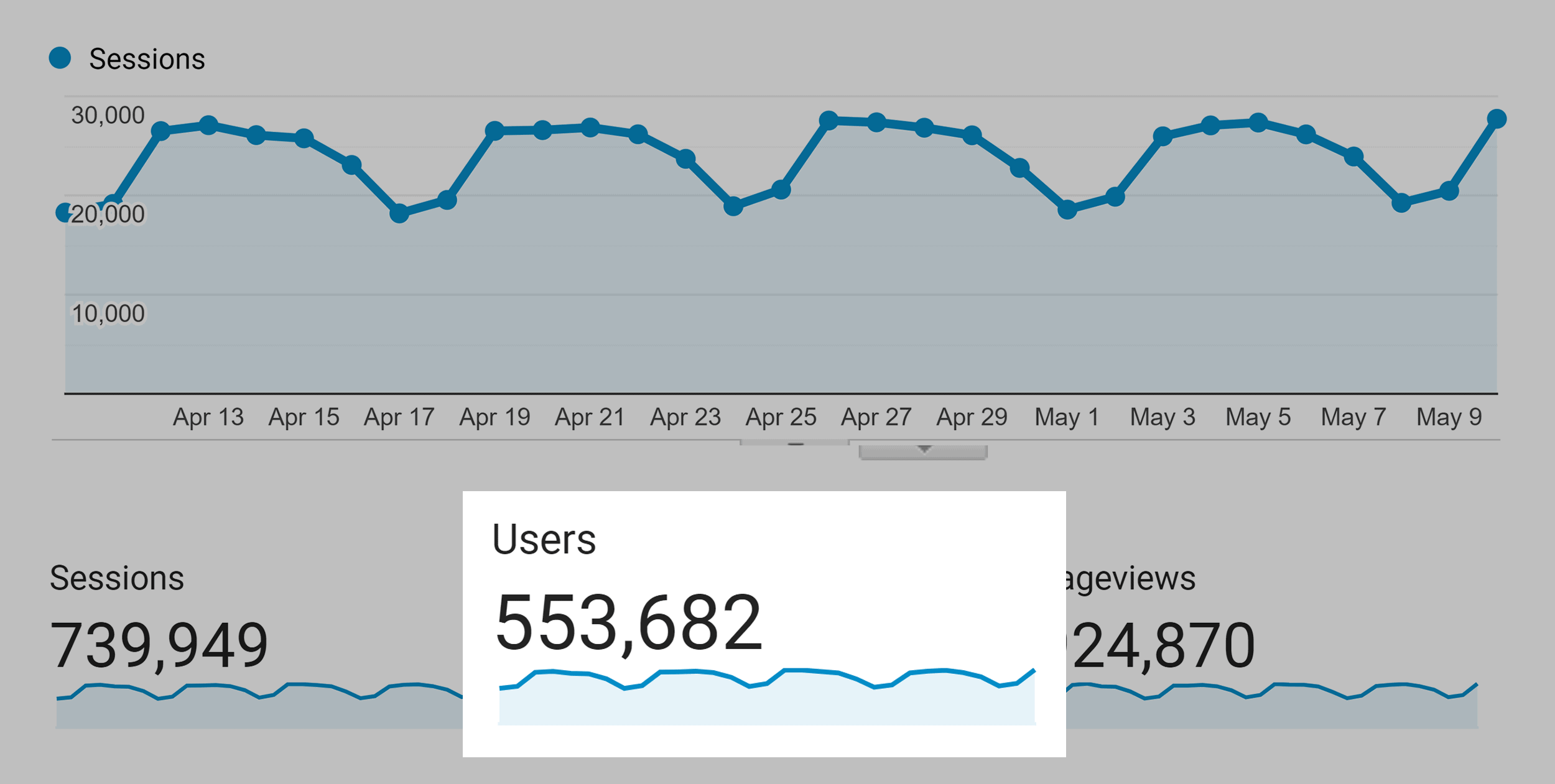 And I wouldn't get NEARLY as much traffic if I just slapped up a bunch of product pages and hoped that Google ranked them. That's not how SEO works in 2021.
To succeed with search engine optimization today, your site needs to put out AMAZING stuff on a consistent basis. Anything less simply won't cut it.
In fact, the latest stats from WordPress reveal that 70 million blog posts come out every month:

And that's just WordPress. People also publish millions of posts on Medium, Shopify and other platforms.
Bottom line? For your content to stand out (and rank) in 2021, it needs to be exceptional. Otherwise, it's going to get buried by the millions of posts that come out every single day.