SEO works by optimizing your site for the search engine that you want to rank for, whether it's Google, Bing, Amazon or YouTube.
Specifically, your job is to make sure that a search engine sees your site as the overall best result for a person's search.
How they determine the "best" result is based on an algorithm that takes into account authority, relevancy to that query, loading speed, and more.
(For example, Google has over 200 ranking factors in their algorithm.)
In most cases, when people think "search engine optimization", they think "Google SEO". Which is why we're going to focus on optimizing your site for Google in this guide.
Organic vs. Paid Results
Search engine result pages are separated into two distinct sections: organic and paid results.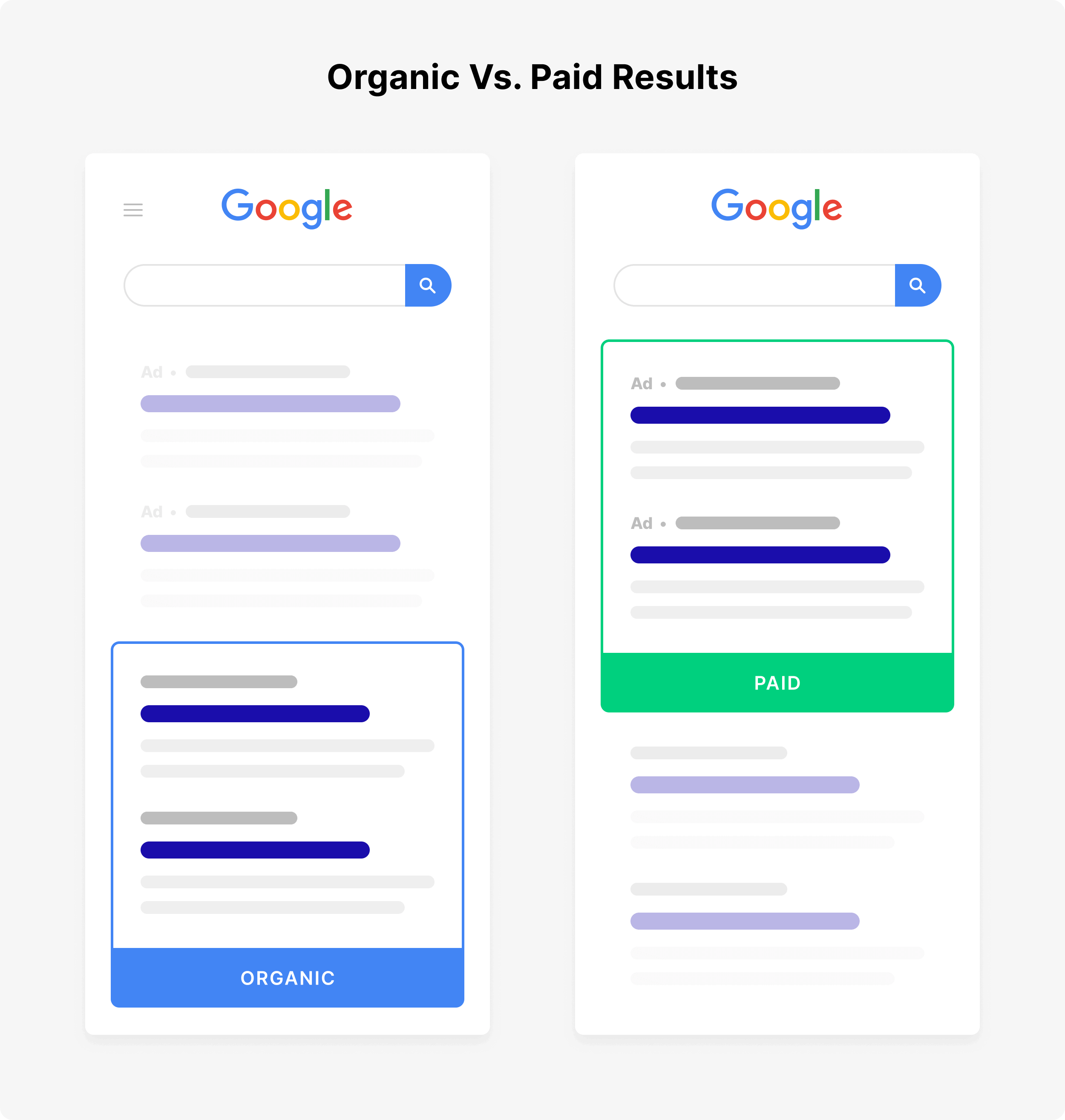 Organic Search Results
Organic search results (sometimes referred to as "natural" results) are natural results that rank based 100% on merit.
In other words, there's no way to pay Google or other search engines in order to rank higher in the organic search results.
Search engines rank the organic search results based on hundreds of different ranking factors. But in general, organic results are deemed by Google to be the most relative, trustworthy, and authoritative websites or web pages on the subject.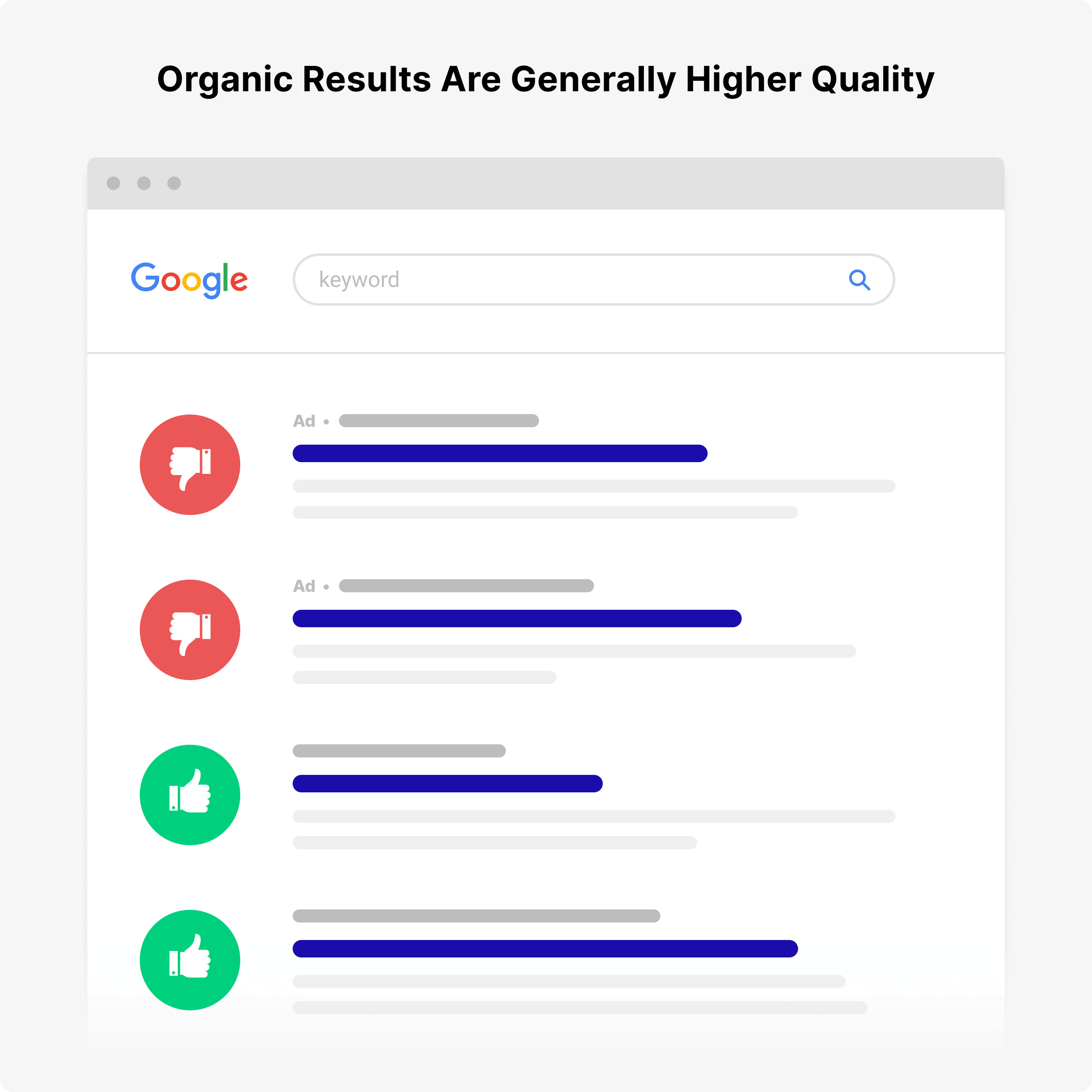 I have more details on how search engine algorithms work later on. But for now, the important thing to keep in mind is:
When we talk about "SEO", we're talking about ranking your website higher up in the organic search results.
Paid Results
Paid search results are ads that appear on top of or underneath the organic results.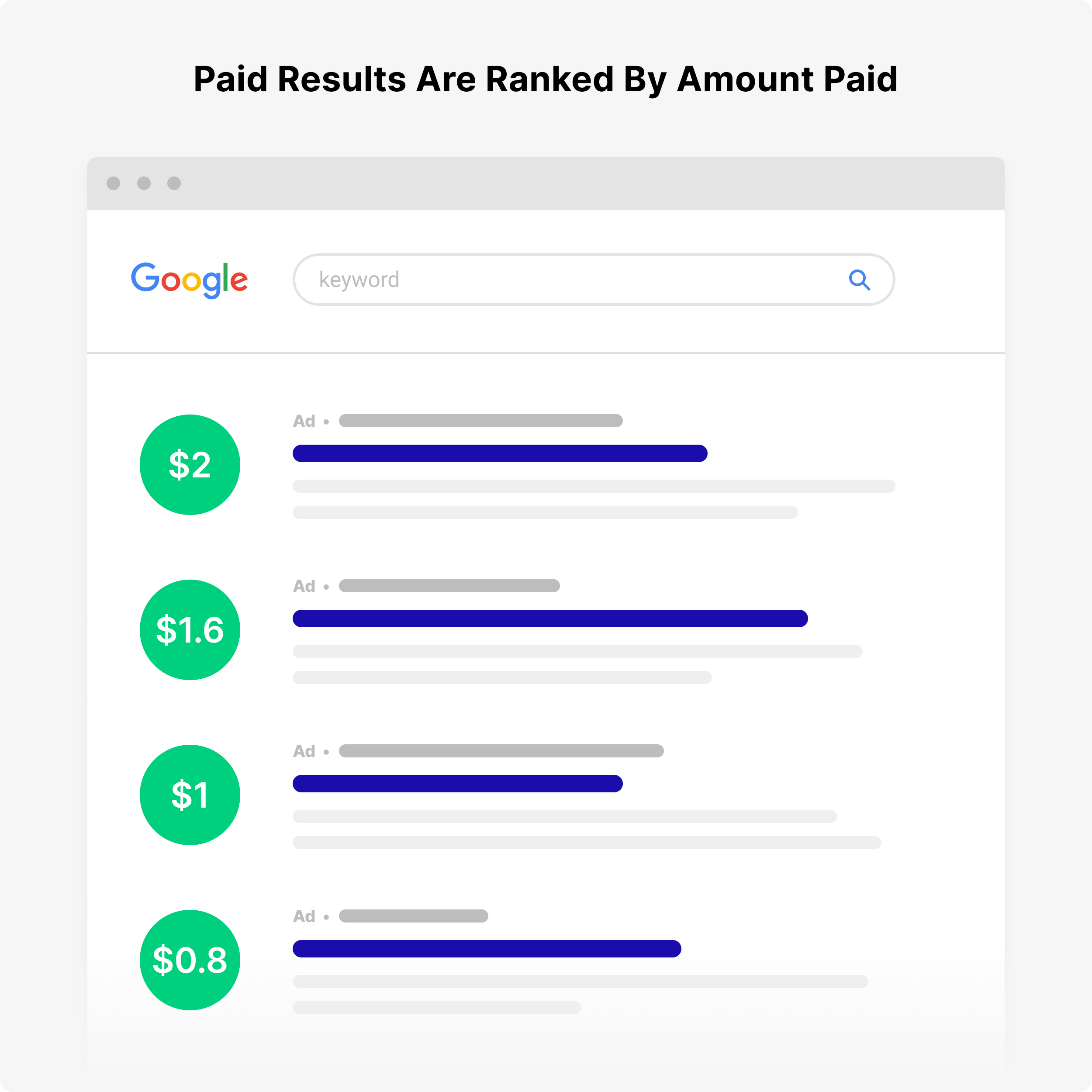 Paid ads are completely independent of organic listings. Advertisers in the paid results section are "ranked" by how much they're are willing to pay for a single visitor from a particular set of search results (known as "Pay Per Click Advertising").